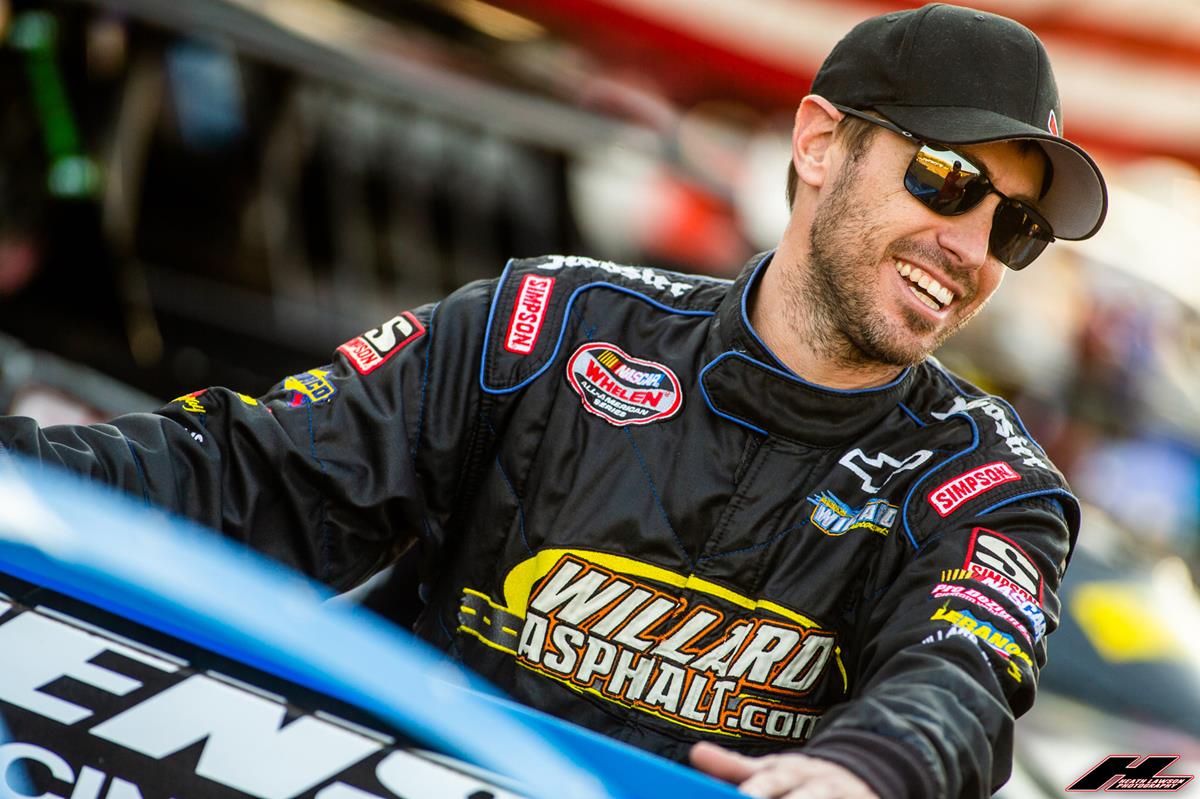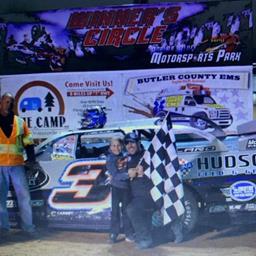 ---
Brennon Willard Sidelined by Injuries Sustained at Tri-City
Due to injuries sustained in a crash on Friday, June 2 at Tri-City Speedway during the facility's World of Outlaws CASE Late Model event, Missouri racer Brennon Willard is sidelined for the rest of the season.
Veteran racer and teammate, Tony Jackson Jr. will be taking over the driving duties of the Willard Motorsports No. 3 Super Late Model, effective immediately.
"During my B-Main I got into the wall, and then my car slammed down on all four tires, which you wouldn't think would result in much of, if any injury, but I wasn't so lucky. My back was bothering me, so I went in for an MRI on Tuesday (June 6), and it confirmed that I have a compression fracture of my T3 and T4 vertebrate," Willard said. "As a result, I'm out of the driver's seat for at least eight weeks, but to be on the safe side I'll likely set the rest of the season out to make sure I get fully recovered. I want to make sure I'm fully healthy for my family, and I've also got a business to run, so I'm focused on those aspects before considering a return to racing.
"Tony Jackson Jr. and I had already teamed up for this year, and with me sidelined we've made the decision for him to pilot my No. 3 car the rest of the season.
Jackson Jr., who is a five-time Midwest Auto Racing (MARS) Champion and two-time Lucas Oil Midwest Late Model Racing Association (MLRA) Champion is scheduled to enter the Willard Motorsports Super Late Model at this weekend's COMP Cams Super Dirt Series events in Oklahoma.
"I've known the Willard family for a long time and a few years ago I drove a pavement car for his Brennon's uncle David. Brennon and I started working on some things this year that we are looking to progress into next year, so with all of that already in motion he decided to have me drive his car for the remainder of the year," Jackson Jr. said. "I greatly the support from the Willard family, and hopefully we can kick things into gear with some wins during the second half of the season."
Tony will be behind the wheel of the Willard Motorsports No. 3 Capital Race Car Super Late Model this Friday and Saturday at Arrowhead Speedway (Colcord, Okla.) and Tri-State Speedway (Pocola, Okla.). Each event pays $5,000 to win.
For more information on the events, please visit www.COMPdirt.com .
Brennon Willard and Willard Racing would like to thank their marketing partners, which include Hudson Feed & Grain, Lebanon Ready-Mix, Willard Asphalt, Penske Shocks, Five Star Racecar Bodies, Lucas Oil Products, Midwest Sheet Metal, Ice Cream Factory, Sunoco Race Fuels, Modern Images, Creative Vinyl Sighs, 405 Performance Products, J2 Race Cars, Van Keppel, Lowe Boats, PFC Breaks, 405 Performance Products, Joker Welding, and MyRacePass Marketing & PR Services.
For the latest information on Brennon Willard, please visit his cyber home at www.BrennonWillard.com and for information on Tony Jackson Jr., please visit www.TonyJacksonJr.com .
PR Contact:
Ben Shelton (ben.shelton@myracepass.com)
Back to News